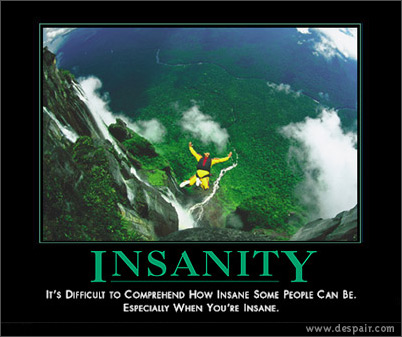 I'd use it. But there isn't. I have a bit too much energy it would seem.

Surprise surprise.
This is a frequent occurrence with me. The stars align, the cosmos conspire with the tides and the next thing you know, I'm bouncing off the walls.
Or it might be the five hours of painting and the hour of bellydancing I did tonight. There is something so completely intoxicating and infusing about spending time with creative people. My friend and I got together today at the local coffeeshop for some canvas manipulation. I played with oils for the first time. I like them. Let me rephrase that...I Loooooove them. I can paint and paint and paint and paint and it just keeps blending and then, guess what? I can cut more light spots into the paint and repeat the whole process!
It's amazing. I also bought this really whacky and chunky matte medium gel stuff and made one of the loudest paintings ever...I love it. It looks like a rusty wall or something with this crazy aqua blue green patina. It's really fun and I'm amused. I did it with acrylics cause I'm impatient and I wanted to create something on the fly.
Tomorrow I am going to be taking some photographs of my friend who is pregnant. She's due in 7 weeks and she wants to get some good photos done. It is a sensitive subject for me for various reasons and I'm really looking forward to digging into some great photos with her. We are going to be heading down to Westport, which is the grungy, arty, bohemian-esque, local coffee shop beat out StarBucks part of town (you know, where the art kids and the homeless people hang out together). They have some really great graffitied walls and some funky places mixed with park settings that I think would be really nice.
not that I'm a professional photographer but I can take a decent photo. I'm even going to do it with the dirty F word (film. film!) which I prefer for certain things like this. Anything that gets me more into the process I'm good with.
I've been doing a lot of thinking. I should be doing a lot of reading, jewelry making and cleaning but instead I've been doing a little of those and lots of pondering. Which is both a blessing and a curse. It can spur action as much as it can completely stop me in my tracks.
I am twenty five. I have always been of the mindset that people can do whatever they want, when they want. If you are fifty and want to change careers, I'm tempted to say you can do it if you have the right mindset and attitude. However, I am not in the popular thinking stream with this. I'm ok with all that but it's frustrating. I feel like my walls of "Do anything anytime" are slowly closing in around me, or worse, dissipating into the muggy humidity of the Midwest. I don't like the term "biological clock" or "becoming more career focused" What if I'm not concerned with having kids before I'm 30 or landing that sweet spot job that makes me a bunch of money?
More power to me right? So why do I feel sometimes like instead of being bolstered forward into my bright and shiny future without limits I'm just getting sat on and slowly squashed down by the monster of Reality?
It's a bit dramatic but it sucks. I know, in my heart, that I can live a creative life. Whatever that
means. I also know that eventually I am going to have to focus my energy on something. Whether that's my painting,
my jewelry design,
my interior design stuff, wedding specialty projects, playing guitar, going to a good grad school and becoming an art historian, traveling the world, etc. etc. etc.
you see my point? I'm like a synapse in an ADHD brain with too much caffeine. Boing. Boing. Boing. It's not that I don't stick with things either...I just tend to do them all at the same time. It makes for some really messy guitar strings and some really colorful art history pages.
I like the weird kinetic energy that I seem to thrive on-I know that's all that matters. I also like having lots of stuff to do so I can take a moment away from certain things without being left without a creative outlet.
I don't like being told that I'm getting too old to do this or being accused of being a freeloader (I'm really not. I'm just borrowing a bedroom with my dad for 2 months. First time in five years I haven't been paying rent, working, dealing with a car, extra curricular lessons and making art. so poo on him).

I wish there was a way of transmitting mental zen to other people so they could be happy living their lives and just as happy to let me live mine the way I want to.
I will eventually get a retirement fund. I will eventually find a "career". I will move back to the states, for an undisclosed amount of time, and focus my energy on all those important things I keep hearing about....painting, drawing, making music. I mean...rent, bills, student loans and the GRE test books.
When are some times you have felt pressure from others to change your life or your aspirations and refused to give in? It's not that all the pressures I'm getting are negative, they're just clueless. Have you encountered the same thing before? What was your response?
And lastly, since this is my blog and not twenty questions, did you find a way to make them understand or did you just find new friends?